Jaunting Cars, Pony Carts & New York
Charlestown, County Mayo in the West of Ireland
Photos on this page kindly supplied by © Cathal Henry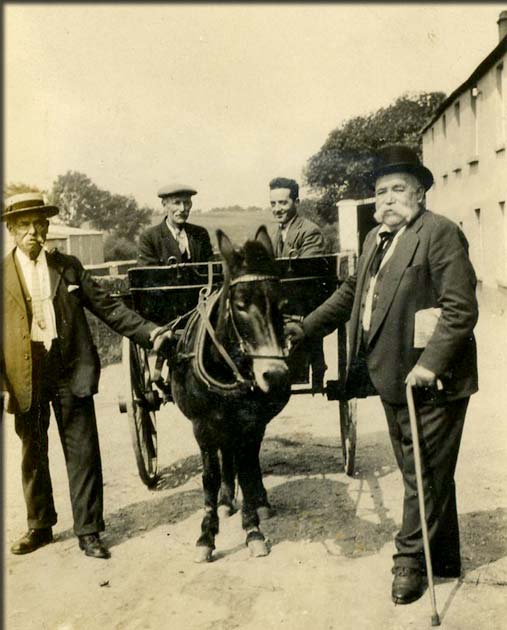 Charlestown Natives pictured with jaunting car, June 23rd 1932

L to R: John Casey, Tony Haran, Tony Henry and Martin Haran aka 'Sonny Castlereagh'. Martin Haran was an Irish-American news vendor in New York in the 1920s, his newspaper stand was at the south-west corner of 96th St, and Broadway. His daughter Mary had a flower shop around that time at 729 Amsterdam Ave, near 96th St. Martin's wife was Winifred Harraghy from Tubbercurry, Co Sligo. Martin Haran died at his home in New York on August 9th, 1935.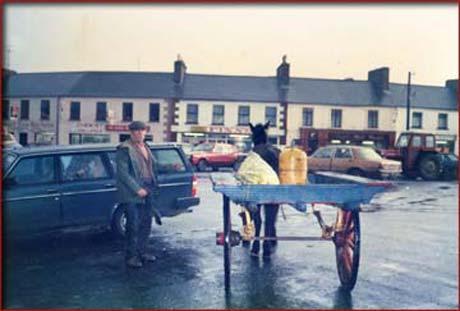 The late Tom Ward RIP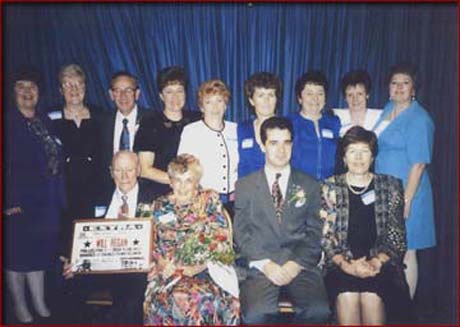 Photo taken in America many years ago - young man in front row, James McIntyre (Charlestown), who at the time worked for the Irish Embassy in New York.