Photos from the 100th Anniversary of Cloonlyon National School in 1987
Photos on this page kindly supplied by Cathal Henry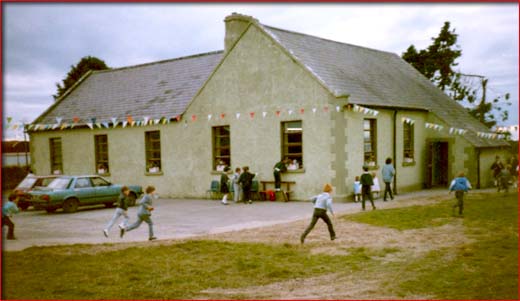 Cloonlyon National School, near Charlestown, in 1987 on the occasion of its 100th Anniversary celebrations.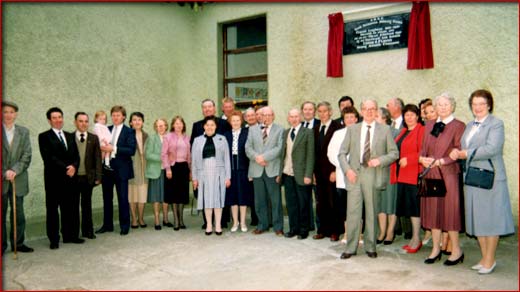 Group pictured outside the school at the 100th Anniversary celebration
L to R: Tom McNulty, John Haran, Marty Gavaghan, Dennis Brennan and daughter Sinead, Mrs Teresa Stenson (Corley), Mrs Eliza McDonnell (Harrison), Eileen O'Brien, Kathleen Brennan, Jim Kelly, Attracta Haran (McDonagh), Brian McNulty, Jim McDonnell, Bernie McDonagh, John Bermingham, Mickey Regan, Paddy Harrington, Tommy Haran, Pa McDermott, Mary Bermingham (Farrell), P Reid NT, Teresa Peyton, Vera Tiernan (O'Brien), Bridie Kane (Foley), Bernie Harrington, Delia Henry NT, Mrs Mary Reid.
(photo courtesy of Cathal Henry, with grateful help from Eileen O'Brien & Marty Gavaghan)

Left to Right: Sadie McDonagh (Halligan), Teresa Gavaghan (Halligan), Marty Gavaghan, P Reid NT, Delia Henry NT, Mrs Mary Reid, Eileen O'Brien.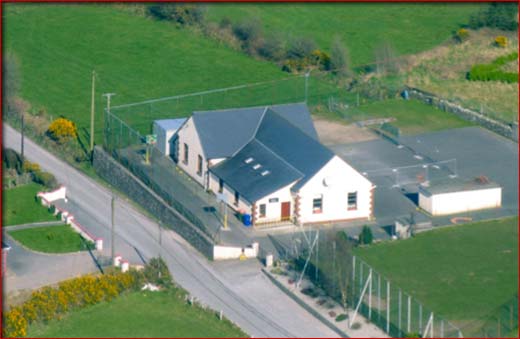 New school 2012, Principal Teacher Pat Collins NT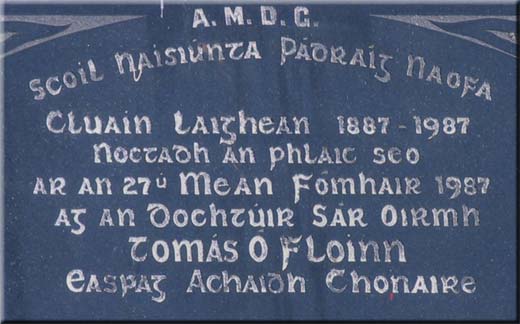 Plaque commemorating the school's centenary celebrations in 1987.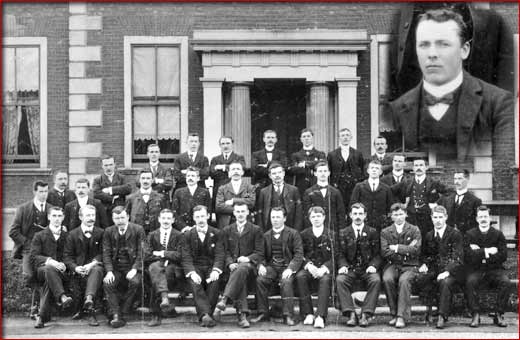 Graduation class St Patrick's (teacher) Training College, Dublin, c1900. John Murphy (6th from the right in front row & insert) later became principal Cloonlyon NS and retired in 1934. Photo courtesy Kilian Harford, grandson of John Murphy.