Shopfronts History in a Nutshell, Co. Mayo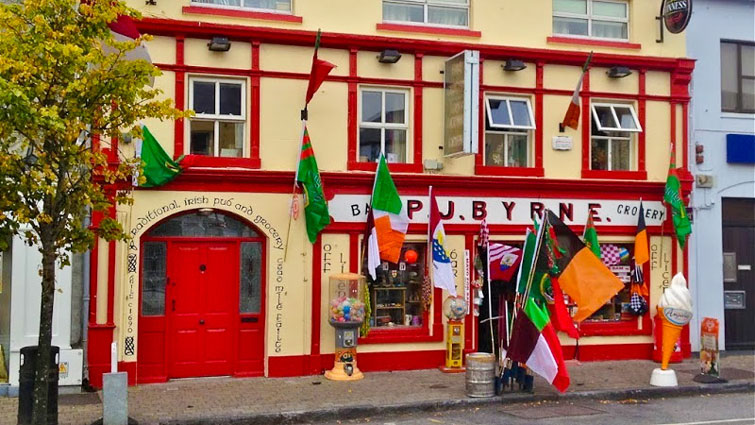 In the 18th and 19th centuries the local strong agricultural industry pushed the landlords to invest in infrastructures and, as consequence, Irish towns developed featuring main streets defined by two or three storey houses.
The buildings had, and still have, slate roofs, smooth plaster walls, upper floors with windows and a shopfront in-line with the street. The roofs were enriched with monolithic chimneys.
Originally the shop was the residence and workshop of artists and tradesmen who sold their wares and goods to the people walking by. Shutters were also used as a counter or canopy when opened.
In the 18th century shops became more elaborated; fanlights, round headed windows, ornate detailing and classical orders appeared different materials such as timber, plaster, ceramic and metals were used.
The 'traditional Irish shopfronts' gave the character of the town and streetscape and became one of the defining characteristics of the Irish streets in towns and quaint little villages alike.
Other Things You Might Like