Enda Kenny's Personal Tribute to the Late Entertainer
Wednesday, September 25, 2002
Fine Gael leader, Enda Kenny has paid the following personal tribute to the late Mick Cuffe, one of the county's foremost entertainers who passed away last week.
He has left now, and for all of us who knew him part of ourselves has left also. I shared the same birthdate as Michael though one year older. Our paths crossed many times over the years at all hours of the day & night.
His was an outrageous talent, brimming with vocal ability and story telling genius which only he could carry off; and his talent was of international class.
Many years ago in an interview with the Connaught Telegraph I named him as my favourite singer. It was true. His haunting version of "Solitaire" goes through one like a shockwave. I have rarely witnessed so many tears and emotion filled faces as his words in "My Way" filled the church of the Holy Rosary on his final exit "I've lived, I've laughed and cried; I've had my fill, my share of losing ......"
But he would have loved it. Crowds, to which he was well used to, still there at his moving on. I never heard him complain, never heard him utter a bitter word or raise his voice in anger but rather display a deep rooted kindness that was the essence of humanity and good nature.
I was glad that all his family and children were there to comfort Maura, his wife and best friend of 20 years.  
The English poet Dowson wrote "they are not long, the days of wine and roses" - and so it is. I will miss him, his recognition from the stage or signal across the floor. I looked in his face when I returned to Castlebar as newly elected Leader of Fine Gael and saw his pain.
It was not easy for him to be there but his presence at the Travellers Friend was not only a statement of loyalty, and bravery but also of courage and friendship.
So goodbye, friend Mick, your spirit is free to entertain and enthrall the Heavenly spirits lucky enough to be in your company.
But your memory lives on, someone else may tell of "Mary Kathleen" but not as well.
The best tribute I can pay is the eloquent testimony of the thousands of people who met you, their smiles, their laughter, their good feeling and their happiness; for your life was one which achieved what so few can do? It put enjoyment in other peoples lives.
"I wanna go home" you sang so often and so it is - Slán abhaile Mikuf, go bhfeicimíd arís thú.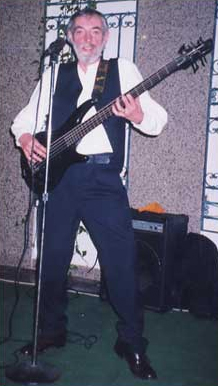 Other Things You Might Like