Mick Cuffe, People from County Mayo in the West of Ireland
Wednesday, September 18, 2002
Mick Cuffe will be sadly missed by his many friends
It was with great sadness that the people of Balla, Belcarra and much further afield learned last Friday about the passing of one of Mayo's finest entertainment talents, Mick Cuffe.
He had the voice of Roy Orbison and the wit of Brendan Grace, qualities that made Mick Cuffe unrivalled in his trade for over 30 years.
Crowds packed into halls and bars to hear Mick's songs and stories which he had perfected to a fine art.
He will be sadly missed by his family and large following of fans all over Ireland.
The small man with the big heart will entertain all the fans in heaven with a blast of California Blue or Only the Lonely.
As Willie The Shoe once said "Heaven won't know what in the hell has hit them" when Mick Cuffe arrives in with his guitar.
Thousands bid farewell to Mayo comedian
Many glowing tributes have been paid to one of Mayo's best-loved entertainers, Mick Cuffe, who died last week aged 50.
Belcarra native Mick began his career as a mechanic in his father's garage, but soon gravitated to his main goal in life as a musician and spent over 30 years entertaining in his native county, even though bigger opportunities beckoned.
A widely attended Requiem Mass for Mick was celebrated in The Church of The Holy Rosary last Sunday with internment afterwards in Ballintubber Abbey Cemetery
The late Mick Cuffe
There were tears and laughter, grief and memories, in equal measure for the funeral ceremonies of singer, musician and comedian Mick Cuffe.
They came in their thousands from near and far, to the Church of the Holy Rosary and Ballintubber Abbey Cemetery to pay their respects to one of Mayo's best known entertainers.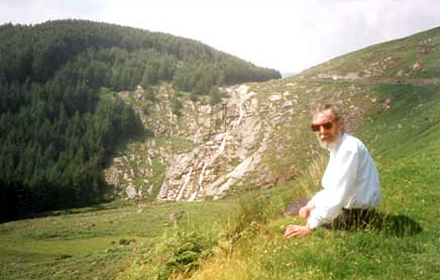 Other Things You Might Like