Fishing, Museums in Co. Mayo
Mayo has a very long coastline and for this reason fishing was the lifeline, for many centuries, of those living around the coast.
Fishermen in small boats, called currachs, braved the rough and dangerous Atlantic seas to catch the fish so vital to their daily food.
Did you know?
Currachs had a wooden frame, over which animal skins or hides were stretched, but in South Mayo they differ from other currach types because the bottom and sides were covered with a thin planking.
Eachleim Aughleam ,Belmullet
Museum of Country Life, Turlough Park, Castlebar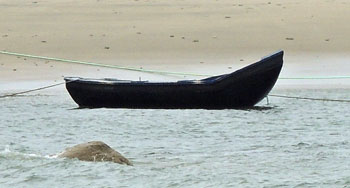 Other Things You Might Like