Seaweed Harvesting, Achill Island, in Co. Mayo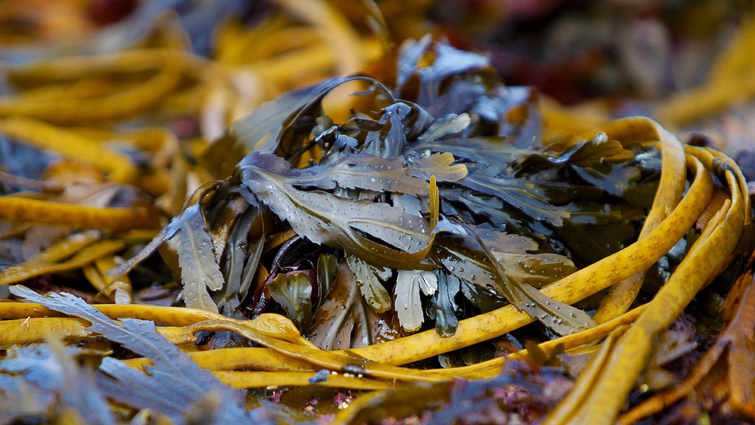 Seaweed harvesting was an industry along the Mayo's coast and on Achill Island. Originally seaweed was used as fertiliser for land and later processed for iodine, glass, animal feeds, food additives and cosmetics.
Seaweed rights were important, and they were granted according to the size of the holdings and trying to give access to the sea to all villages along the shore. Usually, the harvesting started on St Patrick's Day and stretched to the low ebb of the spring tide.
Men and women harvested and tied the seaweed into anchored bundles using short-bladed knives at low tide. The bundles were then collected on the rising tide by curraghs and carried inland in wicker back-baskets called in Irish cliabhanna.
In the nineteen century, fucus farms or seaweed garden were set up. Strips of the seashore were divided and large stones arranged in rows on which seaweed could colonise. It took three years for the seaweed to colonise the boulders before to be harvested. Seaweed could then be mixed with sea-sand to make the "plaggen" soil. Boulders can still be seen at Cloughmore and Derreens.
Some seaweed including carrageen moss, dulse, sloke, dilisk, creannac, cuirdins ( a parsnip shaped weed) has high nutritive value.
During the Great Famine seaweed was used commonly as food and supplemented the diet of the communities on the island, and this is one of the reasons why only a few people in Corraun died during the famine.
Other Things You Might Like