Restoration of Moorehall, Carnacon in Co. Mayo
Fortis cadere cedere non potest - 'He who proceeds with courage will never fail'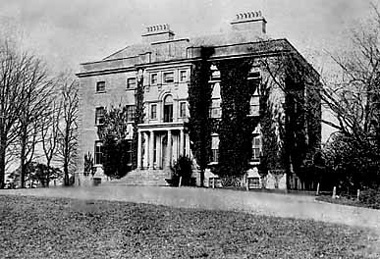 Our objective is to see Moorehall fully restored as a self-sustaining, self-financing entity.
It should be a multi-interest site with specific areas designated to particular members of the family and events of National and International interest.
Each of the following should be accommodated in this regard:
John Moore
1st President of Connacht - 1798 Rebellion - Year of the French - Relaxation of the Penal Laws - Irish Diaspora returning - Birth of Republicanism.
1800 - 1840's
Development as the house as a fully functional and self-sufficient rural unit - farm - stables - gardens - mill - brewery - cooperage - laundry.
1840's - 1870's
George Henry Moore - Famine - Irish Party Westminster - Racehorses - Local Racecourse - The Land League.
George Augustus Moore
Novelist - Paris - Impressionist Artists - Abbey - Yeats - Gregory - Synge and other noted contemporaries - Gaelic League.
Senator Col. Maurice Moore
Connacht Rangers - Boer War - Irish Volunteers - First Seanad - Establishment of the new Irish State - Ambassadorial duties - Literature.
History & Archaeology of Lough Carra
Unique limestone carst area - Crannógs and Pre-historic Causeway - Doon Archaeological Peninsula (1500 BC) - Norman influences ( Castlecarra, Burriscarra Abbey, Castlebourke) - Ballintubber Abbey - Church Island - Castle Island ( Burial place of George Augustus Moore) - Kiltoom Graveyard.
Local Environmental Heritage
Botanical importance ( large numbers of wild orchids ) - entomology - wildlife sanctuary - Internationally renowned brown trout fishery.
These areas would all have stand-alone displays, audio visual presentations, computerised data retrieval and interaction points ( Touch screen facilities ) and general tour guides.
Memorabilia
Help with collection of memorabilia relating to the Moore family and Moorehall would be greatly appreciated.
Recently the Moorehall rent books for the years 1870 - 1880 have been returned to Carnacon for safekeeping and display in memorabilia exhibitions.
Memorabilia like this are now in the safe keeping of the Moorehall restoration Trust.
Other Things You Might Like