Castlebar Cycling Club in Co. Mayo
Castlebar Cycling Club was officially re-established in January 2000 and is affiliated to the Irish Cycling Federation.
The club has over 100 members at all levels and ages which range from the beginner to the experienced competitive racing cyclist.
The club participates in all types of cycling events including leisure cycling tours, challenging cycling tours, leisure cycling races, time trials and competitive cycling races.
Castlebar Cycling Club caters for Cyclists of all shapes and hues - the casual cyclist who just loves the feel of the fresh air and the sounds of the countryside right up to the ultra competitive cyclist who wishes to be tested against the best in the country.
If you are interested in joining Castlebar Cycling Club please contact:
John Brennan 094 902 2966 or email John Brennan at   brennan.john56@yahoo.com.
The Club's Competitive Cyclists compete almost every weekend over the Spring / Summer months and are always looking for like minded souls willing to test themselves against the Best in Connaught.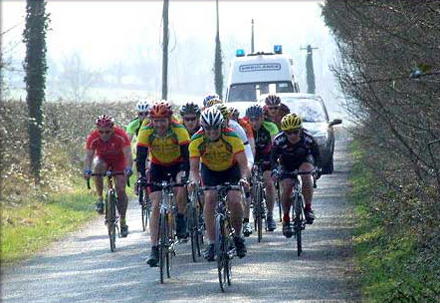 Other Things You Might Like