Dennis Day Movie Star & Singer
Dennis Day was a popular Star of Radio, Screen and Television in 1950's America.
He was born, Eugene McNulty, in The Bronx, New York, on the 21st of May 1918. His father was from Co Armagh, and his mother, Mary Grady, sister of the late Annie Parsons, of Palm Cottage, Charlestown, was from Barroe, Carracastle, Charlestown.
Dennis was married to Peggy Almquist at the lovely Mission San Juan Capistrano in Southern California in 1948. They had three children, Patrick James, Dennis jnr and Michael.
Dennis Day's brother, James V McNulty, Hollywood gynaecologist, was married to the famous American Movie Actress Ann Blyth in 1953. Some of the famous people at their wedding were: Bing Crosbie, Joan Crawford, Joel McCrea, Lou Costello and Bob Hope. They were married by his Eminence Cardinal McIntyre, Archbishop of Los Angeles, and a message of greeting from his Holiness the Pope was read.
Dennis Day's first cousin, Mrs Mary Phillips, lives in Main Street, Charlestown, with her family. Dennis appeared in many Film musicals, such as: Girl next Door (1953), I'll get by (1950), Music in Manhattan (1944) and Golden Girl (1951).
On Television he had his own show in 1952, and he appeared many times on the Jack Benny Show in the 1970's.
He also had many notable TV Guest appearances in the 1960's such as: Lucille Ball Show (1962), Burke's Law (1963), Alfred Hitchock presents (1955), George Gobel Show (1954) and many others
As a boy he sang in the Choir of St Patrick's Cathedral, and later when studying for a Career as a lawyer, he sang for pleasure, but when attending Manhattan College for his degree, he fell seriously ill, and was forced to abandon school and studies for a year. It was during this time that he turned to singing seriously. When he regained his health, he auditioned for Radio Station WHN in New York and was accepted as a regular on one of the Station's programes.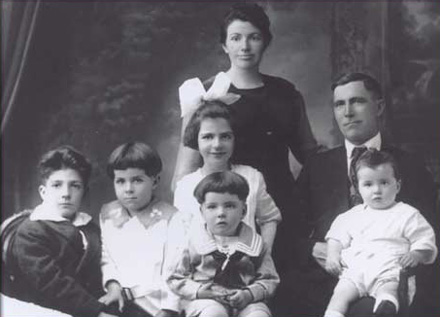 A short time later he learned that Jack Benny was searching for a young tenor to replace Kenny Baker who was leaving the programe. Dennis made a record which he sent through devious channels to Jack Benny, who signed him on a long term contract. Thereafter, with the exception of two years as an Officer in the Navy, Dennis had been on the Jack Benny show since October 1939.
For those interested in a singing career, Dennis gave the following advice: It is necessary to get all the training possible, as one can never receive too much. A person needs ambition, to be prepared for the temporary failures and setbacks. It is a long and tedious road to success in this particular field, as the competition is terrific and the percentage of success very small. One of the most important things is to live a normal healthy life, not to dissipate one's God given talents. To become a successful vocal star, one should have one's singing analyzed by a competent authority before trying to develop what was never there in the first place.
He was also a Guest Star on the London Palladium Show in 1952, shortly before his famous Concert in the Parochial Hall, Charlestown, on the 1st of August 1952.
© Cathal Henry 2003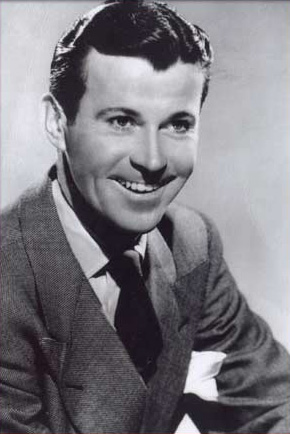 Other Things You Might Like