St Brigid in Co. Mayo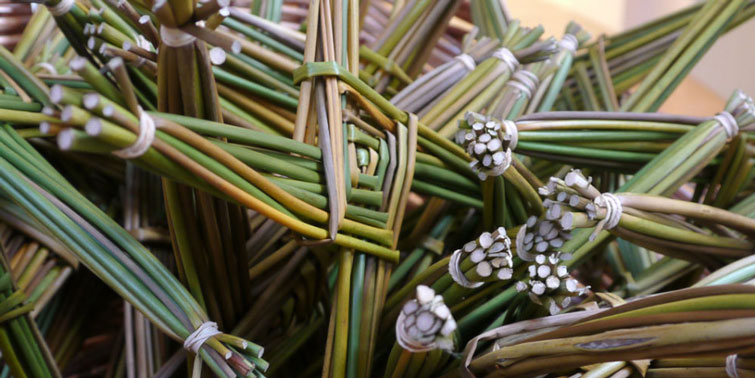 February 1st is the feast of St Brigid and it marks the first day of Spring in Ireland. Along with St Patrick, St Brigid is one of the pillars of the Irish people. She has been known to many generations as "Muire na nGael" or "Mary of the Gael" meaning "Our Lady of the Irish".
In county Mayo and in Ireland alike commemorative crosses are made from straw and rushes on the eve of St. Brigid's Day. The four-legged crosses are hung up in the house and stables to protect the people of the house and the livestock.
In the past all young teenage girls knew how to weave these crosses and used to wear them with special belts on the feast day.
Also, the girls used to make the "brideog", an effigy of the saint, from old pieces of material, stuff it with straw or hay and dress it in white. Then they put a bonnet on its head and call from house to house carrying it and reciting: "Here is St Brigid dressed up in white. Give us some charity in honour of the night". They were given money, sweets or little gifts. Usually a young girl was the leader of the St Brigid's Day Procession. All the girls were called the "Brideogs".
On this night people used to hang the "Brath Bride" or "St Brigid's Cloak" (a piece of cloth) over the front door of their house, preserve it and use it to aid of the sick family members and animals during the year.
Other Things You Might Like