Moores of Moorehall, Carnacon in Co. Mayo
Moorehall
Moorehall is situated on the shores of Lough Carra in South West Mayo 2 miles from the village of Carnacon. This leaves it in the centre of a triangle marked by Castlebar, Claremorris and Ballinrobe.
Moorehall is about nine miles from each of these centres of population. It is less than a ten minute drive from both Ballintubber Abbey and Mayo Abbey and is within easy reach of Westport.
Moorehall itself overlooks Lough Carra (The smallest lake of the Carra, Mask & Corrib system), leaving it with a magnificent vista of this unusual and scenic lake.
Carra is a renowned angling (fishing) lake. The area around Moorehall is also of note because it is a carst limestone area of botanical importance. Many species of wild orchid can be found here among other features comparable only with the Burren.
The natural resources of woods, rivers, smaller lakes and wildlife of the area remain largely untouched and untarnished.
Moorehall was started in 1792. The house was completed in 1795. From then on the Moore family and their descendants were part of the major social, historical, cultural and political history of Ireland.
The house was occupied continuously from 1795 until 1910. For the next thirteen years it was periodically unoccupied until it was burnt down by the old IRA in January 1923 during the Irish Civil War.
Moorehall itself is of architectural significance. It was designed by the Waterford Architect John Roberts. This eminent architect also designed Tyrone House in Clarenbridge in Co. Galway and Waterford Cathedral. In Moorehall itself there was much Italian plasterwork - remnants of which still remain.   Other rooms were oak panelled. The estate was planned as a Manor and had all the outbuildings to make the house and estate a self-sufficient entity.
The estate is presently owned by Coillte Teoranta. A blueprint for the 'Restoration of Moorehall' has been compiled by the Moorehall Restoration Committee.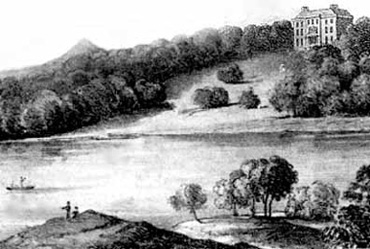 The Moores
Through the past two centuries a number of the Moores have become noteworthy in Irish and International events. Most notable of these are George Moore (Estate builder), John Moore (Ist President of Connacht 1798), George Henry Moore (Statesman and Famine ameliorator), George Augustus Moore (Writer and Novelist & co-founder of the Abbey) and Senator Colonel Maurice Moore (1st Irish envoy to South Africa).
George Moore (Builder)
This member of the Moore Family (whose ancestor came from Straide in Co Mayo), was honoured by the ruling Spanish Aristocracy and was admitted to the Spanish Royal Court in the 1760's.
He made his fortune in the wine and brandy trade, operated from a business in Alicante in Northern Spain.
In the 1790's when the Penal Laws were being relaxed, George returned to Mayo with a fortune of £200,000. He purchased an estate of over 12,000 acres and commissioned the construction of Moorehall.
John Moore (1767 - 1799)
John was educated in France and became a lawyer in both London and Dublin. When the rebellion of 1798 began he came back to Mayo immediately.
He was appointed President of the Connacht Republic by General Humbert, in Castlebar in 1798. He was later captured and sentenced by Lord Cornwallis.
However the sentence was later commuted to deportation but John Moore died in Waterford, en route to New Geneva.
In 1961 his body was exhumed and brought from Waterford under full military escort. John Moore was reinterred at The Mall, Castlebar with full military honours on August 13th 1961.
George Henry Moore (1810 - 1870)
George Henry was educated at Oscott (a Catholic school in England) and at Cambridge. He had a huge interest in horses. His brother Arthur Augustus was killed after a fall from 'Mickey Free' in the 1845 Aintree Grand National.
In 1846 at the height of the famine, he entered a horse called Coranna for the Chester Gold Cup.
Long odds and a betting coup netted Moore £17,000. He imported thousands of tons of grain to feed his tenants. A cow was also given to each tenant family. A portrait of Coranna still hangs in the church in Carnacon.
It is still remembered that no one died on the Moore estate during the famine and no evictions were ever recorded. George Henry Moore was MP for Mayo in 1847 and was a founder of the Irish Party at Westminster.
During the life of George Henry, O'Donovan Rossa and also the future Cardinal Newman were frequent visitors to Moorehall.
George Henry is buried on the Moorehall estate at a place called Kiltoom. His graveside oration was delivered by The Land League priest - Fr Lavelle.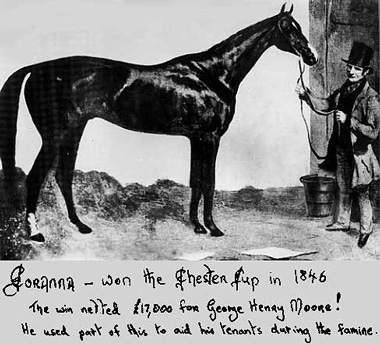 George Augustus Moore (1852 - 1933)
This member of the Moore family became a distinguished and noteworthy writer at the turn of the century. He was an associate of many of the French Impressionist artists (Zola as a writer) and portraits of Moore by Manet, Degas, Orpen, Tonks and Yeats hang in galleries all over the world.
Russel, Cummins, Gogarty, Lady Gregory, Hone, Martyn, Hyde, Maria Edgeworth, Osborne and W.B. Yeats were among the many literary visitors to Moorehall and likewise to his house in Ely Place in Dublin.
His most important works include 'Ester Waters', 'Hail and Farewell' (probably a precursor of Joyce's stream of consciousness books), 'The Lake', 'Confessions of a Young Man' and 'An t-Úrghort' (Conradh na Gaeilge).
He is still studied internationally as part of the Irish Literary Revival. He is hugely important in the USA and the Hayden Library of Arizona has the most extensive collection of his work in the world. This collection was the property of Edwin Gilcher, a noted American Bibliographer.
He was involved with the setting up of the Abbey Theatre and The Gaelic league. His last book 'The Brook Kerith' deals with an alternative life of Christ - for this George spent much time in later life travelling the Holy Land.
George's ashes are interred on Castle Island (referred to locally as Moore's island) on Lough Carra in view of Moorehall and accessible by a five minute boat trip from the Moorehall shore.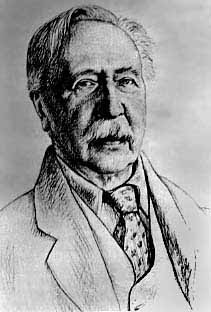 Maurice Moore (1854 - 1939)
Senator Colonel Maurice Moore was the statesman of the family - probably modelled on his father George Henry. Maurice served with the Connacht Rangers in the Boer War and was often highly concerned with human rights issues there.
He is credited by many as the founder of The Irish Volunteers. He was appointed by the First Dáil as envoy to South Africa in 1920. He served in the Seanad from 1923 under both
He moved legislation for the return of Irish prisoners in English jails and argued for the retention of UCG when it was under threat. He was also deeply involved with the establishment of The Co-operative movement in Ireland.
Much of Maurice's contribution to Irish and world history has been overshadowed by the notoriety of his brother George. This is being attended to and work on a biography of Maurice Moore is in progress.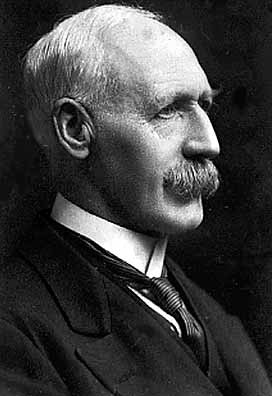 Memorabilia
Help with collection of memorabilia relating to the Moore family and Moorehall would be greatly appreciated.
Recently the Moorehall rent books for the years 1870 - 1880 have been returned to Carnacon for safekeeping and display in memorabilia exhibitions.
Memorabilia like this are now in the safe keeping of the Moorehall restoration Trust.
Other Things You Might Like