Clew Bay Archeological Trail in Co. Mayo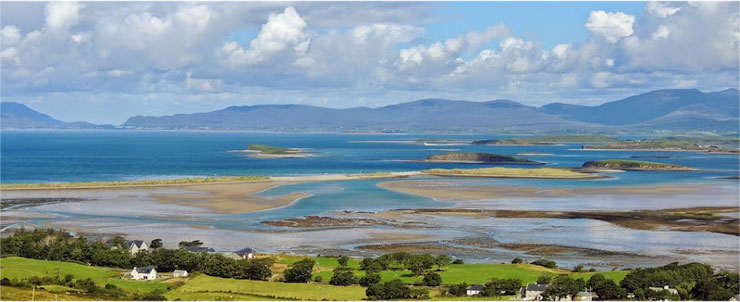 Clew Bay is one of the most spectacular sea inlets in Ireland and offers stunning views of unspoiled seascapes and landscapes, but it is also rich in heritage, archaeology and history.
People have lived here for over 6.000 years and have left traces behind them.
That's what the Clew Bay Archaeological Trail is about, a chance to explore these thousand-year-old traces of Mayo's heritage in one day.
The trail stretches from Westport through Murrisk to south of Louisburgh and then out to Clare Island at the mouth of Clew Bay.
It was made possible by the generosity of private landowners, local and public authorities who all supported the project.
All the appointed sites are close to roadways and are all signposted with a distinctive logo: two circles (an inspiration from the dominant circular motifs of Boheh Stone).
The Clew Bay Archaeological Trail boasts 21 archaeological and heritage sites and is divided in four Stages:
Other Things You Might Like